Courses Taught:
6th Grade Project Lead The Way - App Creators and Design and Modeling
Link to weekly classroom assignments:
Parents should use the link below to keep up with the daily classroom activities. This information is also posted in Google Classroom for students.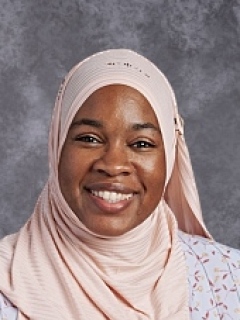 I am a native Texan, but live in Millbrook, AL with my two daughters and husband of 18 years. I previously taught 6th grade math and science at WMS for 5 years. In the 2021/22 school year, I will teach 6th grade STEM. I hold a Master of Education degree from AUM and a Bachelor of Finance degree from Tuskegee University. I was honored by my administration to be named as the Elementary Teacher of the Year for Wetumpka Middle in the 2018/2019 school year. I love working at WMS with such a supportive administrative staff, dedicated teachers, and involved parents. Teaching is my passion and my calling, and I always look forward to the challenges of the classroom.
We know that achieving this success is a collective effort, so feel free to contact me with questions, concerns, or comments that you may have. The best way to get in contact with me is through remind. Please text @h89bke to the phone number 81010.
-Master's Degree in Elementary and Childhood Education-Auburn University Montgomery (2013)
-Bachelor's Degree in Finance-Tuskegee University (2004)
-The High School for Law Enforcement and Criminal Justice - Houston, Texas(2000)