5th Grade Science Teacher
Courses Taught:
Science and History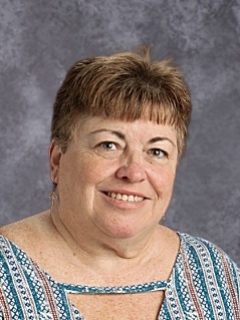 I have taught 5th grade for 19 years at Wetumpka Middle School, and I love teaching students! I especially enjoy science because I love experimenting, and watching students get excited about learning new things!
I have been married for 43 years, and I have 3 grown children (Andrew, Amber and Adam). I also have 3 granddaughters (Isabelle, Elisabeth and Eilidh). I live in Eclectic, and have 1 dog and 3 cats. I enjoy gardening, snorkeling and traveling. My favorite place to be is at the beach!
I earned both my Bachelor of Science and Master's Degrees from Auburn University, Montgomery.
Weekly Highlights
Science- We are finishing "Parachutes", and also working on "Newton's 3 Laws of Motion and balanced and unbalanced forces.
Students will have a daily grade on Tuesday, and a test on Thursday. Please have them study their journals from the Parachute entry to the end of their journal notes.
History- Chapter 5, " American Colonies"
On Monday, students will take a daily grade on lessons 1 and 2. They will have the Chapter 5 test on Friday. Students have been given an outline and a study guide. Please help your child study.