5th Grade Science/ History Teacher
Courses Taught:
Science and History
Remind Codes: Text to 81010
Olsen's HR - @kolsenper1
Ball's HR - @kolsenper3
Garner's HR - @kolsenper2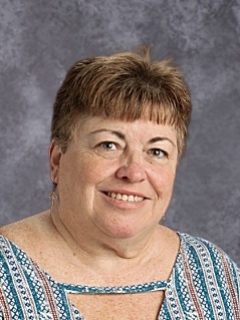 I have taught 5th grade for 21 years at Wetumpka Middle School, and I love teaching students! I especially enjoy science because I love experimenting, and watching students get excited about learning new things!
I have 3 grown children (Andrew, Amber and Adam). I also have 3 granddaughters (Isabelle, Elisabeth and Eilidh), and a grandson, Anakin. I live in Eclectic, and have 1 dog and 3 cats. I enjoy gardening, snorkeling and traveling. My favorite place to be is at the beach!
I earned both my Bachelor of Science and Master's Degrees from Auburn University, Montgomery.
Weekly Highlights
This week in History we are Studying colonies in the Americas, chapter 6.The checkpoint test will be Thursday, December 16.
In Science, we are studying Newton's Laws of Motion and forces. The checkpoint test will be on Wednesday, December 15.
The virtual lesson for absent students is in Edgenuity. History- New England Settlements
Science- Energy
Please make sure your student has a completely charged chrome book for class each day. They will not be allowed to charge them in class. Please make sure your child has a history book, pencils and crayons or colored pencils daily.
** The StarBase field trip is postponed until February 1.
We are in need of Clorox wipes for sanitizing student desks. If you are able, please send in a container. It would be greatly appreciated!
Thanks in advance!