Mrs. Donna Brackner, M.Ed.
Courses Taught:
English/Language Arts 6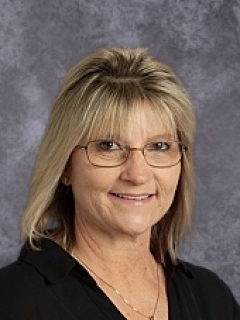 Hello! I am Donna Brackner, and I have taught English/Language Arts, at Wetumpka Middle School, for ten years. I have been married to my husband, Garry, for 38 years. We have two daughters, Lacey and Sara. And, one grandson, Garrison.

At this time, I teach Sixth-Grade Language Arts. When I started my teaching career at WMS I taught Seventh and Eighth grade ELA. I am a graduate of the University of Montevallo, in Shelby County. I chose UM because of the well-known, Teacher Education Program. I hold a Bachelors Degree in Language Arts, and a Masters of Education. I love working in the Elmore County School System, because of the many opportunities for professional development courses. In my classroom, I use the guidance of the ECBOE curriculum guide for sixth-grade, and I incorporate the use of E3; ( formally, Laying the Foundation), that increases the rigor within the classroom. This method gives students opportunity for growth- academically, socially, and emotionally. I look forward to teaching your child this year---IT'S GOING TO BE A GREAT ONE!!!!!!! GO INDIANS!!!!!!!